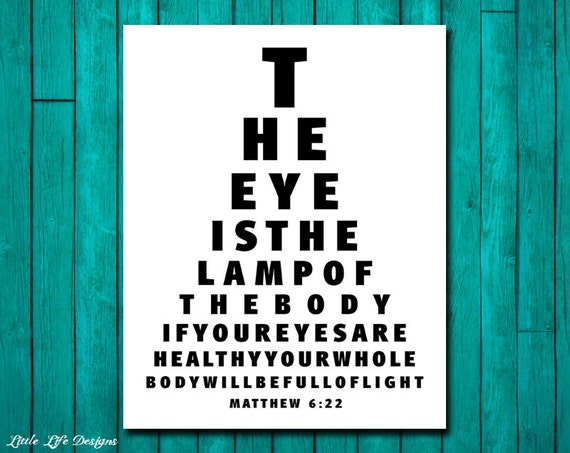 Jesus talks of having a body "full of light." It sounds absolutely wonderful, like  a week in a spa resort or the spiritual equivalent of a fat-free diet.
So what did he mean? (And how can I get one?)
Well, before we get to that, let's look at that context. It's a familiar passage, for the most part. Jesus is speaking:
"No one lights a lamp and puts it in a place where it will be hidden, or under a bowl. Instead they put it on its stand, so that those who come in may see the light. 34 Your eye is the lamp of your body. When your eyes are healthy,  your whole body also is full of light. But when they are unhealthy,  your body also is full of darkness. 35 See to it, then, that the light within you is not darkness. 36 Therefore, if your whole body is full of light, and no part of it dark, it will be just as full of light as when a lamp shines its light on you.'" (Luke 11: 33-36)
First we have the picture of a lit lamp and the rather crazy notion of hiding it somewhere. No one would be so foolish. The whole point and purpose of the lamp is to offer guidance and safe passage through a confusing obstacle course.
Otherwise we're talking lego bricks underfoot and bruised shins. And that's not pretty!
And then Jesus says something surprising: "Your eye is the lamp of your body." That is to say: the way you look at things determines whether or not you have the safe passage or the confusing obstacle course.
If the eye is healthy (literally: "single"), the whole body will be full of light. But if the eye is unhealthy, the body will be full of darkness.
In other words: How you see reality determines whether you are in the dark or not.
So what is the good eye that gives so much light and the bad eye that leaves us in the dark?
1.It's a discerning eye
A clue is found in Matthew 20:15. Jesus has just said, in one of his stories, that men who worked one hour will be paid the same as those who worked all day, because the master is merciful, and besides, they all agreed to their wage. Those who worked all day grumbled that the men who worked one hour were paid too much. Jesus responded with the same words found here "Is your eye bad because I am good?"
What is bad about their eye? What's bad is that their eye does not see the mercy of the master as beautiful. They see it as ugly. They don't see reality for what it is.
They do not have an eye that can see mercy as more precious than money.
Now bring that understanding of the "bad eye" back to Luke 11 and let it determine the meaning of the "good eye." What would the good eye be that fills us with light? It would be an eye that sees the Master's generosity as more precious than money. The good eye sees God and his ways as the great Treasure in life, not money.
You have a good eye if you look on heaven and love to maximize the reward of God's fellowship there. You have a good eye if you look at Master-money and Master-God and see Master-God as infinitely more valuable. In other words, a "good eye" is a valuing eye, a discerning eye, a treasuring eye.
It doesn't just perceive what is true and false. It sees beauty and ugliness, it senses value and worthlessness, it discerns what is really desirable and what is undesirable.
The seeing of the good eye is not neutral. When it sees God, it sees God-as-beautiful. It sees God-as-desirable.
That is why the good eye leads to the way of light: laying up treasures in heaven, and serving God not money. The good eye is a single eye. It has one Treasure. God. When that happens in your life, you are full of light.
2. It's a focused eye
Someone sent me this quote, the other day: "Whenever you want to achieve something, keep your eyes open, concentrate and make sure you know exactly what it is you want. No one can hit their target with their eyes closed."
And, more succinctly, Steve Jobs said "Focusing is about saying No."  In order to drive south, you say no to driving north. In order to seek the good, you refuse the bad.
So what does that mean in the moral movement of our lives?
In Titus 2:11-14, it is laid out. The lamp is lit, the way is clear to discern the good and the bad. And your "body is full of light":
"For the grace of God has appeared that offers salvation to all people. 12 It teaches us to say 'No' to ungodliness and worldly passions, and to live self-controlled, upright and godly lives in this present age, 13 while we wait for the blessed hope – the appearing of the glory of our great God and Saviour, Jesus Christ, 14 who gave himself for us to redeem us from all wickedness and to purify for himself a people that are his very own, eager to do what is good."
Eager to do what is good? That's the last thing I think the passage underlines. It's so serious that I hesitate to say it, but Jesus said it, so it mustn't be fudged. Here it is: "See to it, then, that the light within you is not darkness."
Right now you are making moral decisions. You can't help it. Every choice that you make is a spiritual step. You are a spiritual being. You were made that way.
And if you choose away from God, you choose darkness. You choose the path of the lego bricks and the bruised shins, the confusing obstacle course of life. But you needn't do so! The grace of God has appeared in Christ and enabled you to say no!
In the rather stately and wonderful language of Deuteronomy 30, there is outlined the choice that lies before me and you:
"I call heaven and earth to witness against you today,that I have set before you life and death, the blessing and the curse. So choose life in order that you and your children may live, by loving the LORD your God, by obeying His voice, and by holding fast to Him; for this is your life and the length of your days."
Choose life. Let your body fill with light.