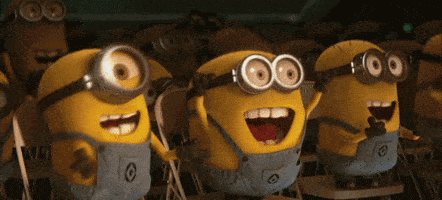 Having finished  reading an article on (basically) developing a positive attitude to life, I was intrigued to read, in the credits, the author (Nataly Kogan) described as "Chief Happiness Officer" of a company.
Now there's a job, for which I thought, as a pastor, I should be eminently qualified. It's what I do all the time, making sure people are happy.  In fact, a colleague recently suggested to me that the role of a pastor was "really somewhere between being a court jester and a pharmacist."
Be that as it may, here's an online list from your Chief Happiness Officer. Seven Ways to Being a Happier You
Happiness Strategy # 1: Don't Worry, Choose Happy
Happiness Strategy #2: Cultivate Gratitude
Happiness Strategy #3 Rid yourself of Unforgiveness
Happiness Strategy #4: Counteract Negative Thoughts and Feelings
Happiness Strategy #5: Remember, Money Can't Buy Happiness
Happiness Strategy #6: Foster Friendship
Happiness Strategy #7: Engage in Meaningful Activities
Now, perhaps your reaction is to roll your eyes at the sheer obviousness of this kind of writing. Who on earth reads it? (Apart from me, of course). And despite the fact that every point is well referenced with the extensive research of some Austrian psychologist, you wonder if a PhD is really necessary to figure out that you are happier when the have friends (#6) and have something to do (#7).
And that's the point. This is not rocket science, and with all respect to Professor Mihaly Csikszentmihalyi and his mates, we have a built-in grasp as human beings to know what plases us! There's a moment in Pride and Prejudice when Miss Elizabeth says: " I am only resolved to act in that manner, which will, in my own opinion, constitute my happiness…"
And so we do. And our seven-point guide just underscores what we instinctively know to be true. We all of us live that way, more or less.
And that's why the spiritual nature of those seven principles is so interesting. That's because to be human is to be spiritual; or rather, that there is a basic part of being human which is run on spiritual principles. We are more than we seem. Someone said that it's  not that we are human beings having a spiritual experience, but that we are spiritual beings having a human experience. That is to say: being spiritual is the deepest part of what it is to be human.
And the Bible is written at that level: it is written by humans who have acknowledged a bigger picture both inside them and in the story of the universe. And so the book begins: "In the beginning, God…" 
So I would argue that the very reason these seven principles are so obvious is that they are part of our DNA: that we were constructed that way as to know what "constitutes our happiness."
We are built for peace (#1) and instructed to "cast all your anxiety on him for he cares for you." (1 Peter 5:7)
We are built for gratitude (#2). But to whom is this gratitude directed? The Bible is clear: "I will give thanks to you, LORD, with all my heart; I will tell of all your wonderful deeds." (Psalm 9:1)
We have no business nursing grudges (#3) and Jesus instructed his followers that "horizontal" mutual forgiveness was essential to maintaining "vertical" relationship. "If you do not forgive others their sins, your Father will not forgive your sins." (Matthew 6:15)
We are encouraged to be optimistic (#4) and Bible insists that "With God all things are possible." (Matthew 19:26)
We are encouraged not to be grabby and materialistic (#5) and Jesus taught thus: "Do not store up for yourselves treasures on earth, where moths and vermin destroy, and where thieves break in and steal. But store up for yourselves treasures in heaven, where moths and vermin do not destroy, and where thieves do not break in and steal. For where your treasure is, there your heart will be also."  (Matthew 6:19-21)
We are told to foster friendships (#6) and the Bible lays that down as an absolute commandment: "A new command I give you: love one another. As I have loved you, so you must love one another. By this everyone will know that you are my disciples, if you love one another.' (John 13:34,35) Again, there's a correlation between God's actions and ours. The way Jesus loves us is the way we are called to love one another.
We are encouraged to engage in meaningful activities (#7) and the Bible endorses that from a God-perspective: "Whatever you do, work at it with all your heart, as working for the Lord, not for human masters." (Col 3:23)
And remember: these seven principles are -its is suggested- what makes us happy.  And I've tried to indicate that the Bible endorses that view.  But, in the words of Amit Kalantri: "Don't compare the size of your roof with the size of the sky."  We are intended for much more than merely keeping ourselves cheerful  or having a laugh and a bit of banter as we pass through life! If that was the case I really would be in the role of court jester (though possibly not pharmacist!).
I've been reading and re-reading this passage from Ephesians 1 (from The Message) over the last couple of days. To me, it forms a prayer for this morning's devotion and a powerful picture of the "size of the sky," of the grandeur to which we are called as human beings who are alert to the wonder of God's call:
"It's in Christ that we find out who we are and what we are living for. Long before we first heard of Christ and got our hopes up, he had his eye on us, had designs on us for glorious living, part of the overall purpose he is working out in everything and everyone.
It's in Christ that you, once you heard the truth and believed it (this Message of your salvation), found yourselves home free—signed, sealed, and delivered by the Holy Spirit. This signet from God is the first installment on what's coming, a reminder that we'll get everything God has planned for us, a praising and glorious life."